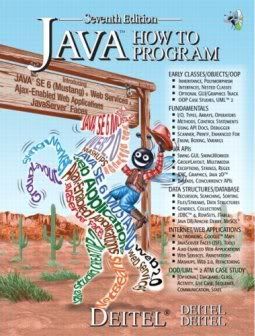 Java How to Program (7th Edition)
Deitel | 2007 | ISBN : 0132222205 | 1705 Pages | PDF | 17.73 MB
Welcome to Java and Java How to Program, Seventh Edition! At Deitel & Associates, we
write programming language textbooks and professional books for Prentice Hall, deliver
corporate training worldwide and develop Internet businesses. This book was a joy to create.
It reflects significant changes to the Java language and to the preferred ways of teaching
and learning programming. All of the chapters have been significantly tuned.